Ensuring high-impact use of resources for highest return is a non-negotiable in today's environment. Education First helps organizations improve student outcomes, close achievement gaps, pilot initiatives and measure impact through better resource use. We support organizations ready to make strategic, sound and sustainable decisions based on evidence, leading to improved learning for students.
---
Capacity Building for Education Partners & Advocates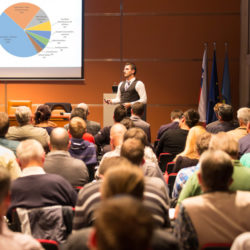 Students and educators thrive when the ecosystem surrounding them, from advocacy to research and technical support providers, has capacity to support improvement and stir change when needed. Education First partners with start-up and mature education nonprofit organizations to develop resources, tools and business models that are tailored to each organization's context and needs. We identify and develop strategies, business models and scaling plans to successfully implement high-impact programs and initiatives. We help organizations identify their capacity gaps and create structures and tools that strengthen leadership and decisionmaking. And we support organizational start-up and growth by helping launch, incubate and grow new organizations. From resource identification to capacity building, we are a trusted, knowledgeable partner ready to increase effectiveness of the system surrounding the instructional core.
---
Grantmaking Strategy & Effectiveness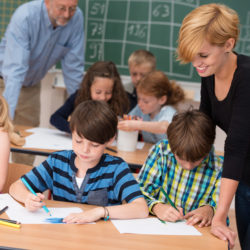 Philanthropy helps fuel innovation in the social sector by supporting bold leaders, enabling creative approaches and building greater capacity that can lead to widespread change. And grantmakers bring more than just working capital; they have a unique ability to take risks, convene stakeholders, focus attention on problems and evaluate and identify what works. Education First is staffed by seasoned grantmakers and former program officers who now help both foundations and industry leaders design grantmaking investments to that advance student success. We conduct landscape analyses, direct grantmaking activities, serve as thought partners with individual funders and act as facilitators of funder collaboratives. We also help funders evaluate and monitor grantee portfolios and measure and communicate the impact of their investments, and we serve as a grantmaking intermediary by identifying, engaging and supporting grantees and organizing and managing funder collaborations and learning networks. Learn more about how we aid grantmaking effectiveness in the Strategy & Counsel service page.
---
Resource Use, Sustainability & Impact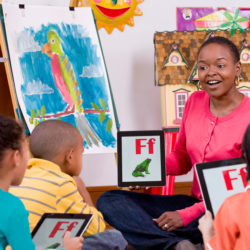 Plan. Align. Learn. Improve. States, districts and networks across the country partner with Education First to effectively use and repurpose resources (people, time, money) to align with high-impact priorities and overall strategy. We help assess capacity strengths and gaps, identify resource reallocation opportunities and develop concrete plans for helping organizations to sustain initiatives and efforts over time, through leadership transitions, so that system policies and practices are responsive to the diverse needs of individual schools and districts. We strive to help organizations make strategic, sound and sustainable decisions based on evidence that will lead to improved learning for students, and especially students of color and low-income students.
---