Education First helps our partners craft compelling, research- and experience-based solutions that result in better policies and increased public and political will. We understand the different perspectives of policymakers, educators, advocacy organizations, funders, media and other partners. We've worn most of these hats ourselves, we understand the complex political and policy environments in which leaders operate today and we tailor our advice to clients with their unique contexts and responsibilities in mind.
---
Policy Analysis & Development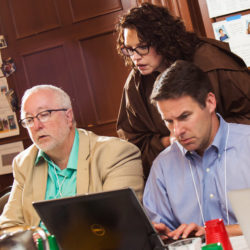 Education First emphasizes a collaborative, data-driven and actionable approach to policy analysis and development. We use our research, policy and advocacy and teaching experience to ask the right questions, focus on the most important issues and apply our knowledge to help clients make thoughtful and informed decisions. Our approach goes beyond supporting the preparation of a single PowerPoint, report, or policy proposal. We engage our clients in a collaborative process of identifying project goals and outcomes so that our research best meets the client's needs. Our knowledge of what's taking place in education across the nation gives our clients a head start. This deeper knowledge helps us to tailor our research and analysis—landscape scans, document reviews, expert interviews, stakeholder surveys and focus groups—to ensure we talk to the right experts and stakeholders, uncover the most-relevant research and evidence and synthesize the right information to inform and guide decisionmaking. We know where to begin: what questions to ask, who to call, who's doing what well, who's doing what poorly and how to identify the gaps in between.
---
Educator & Stakeholder Engagement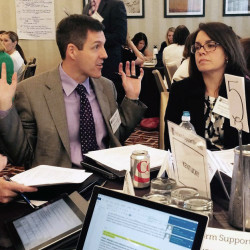 We believe in stakeholder engagement not because it's something an organization "has to do," but because it's the right thing to do. Changing public education requires families, educators, policymakers, community and business leaders, funders and advocates to examine data, to consider alternative viewpoints, to listen carefully for others' intent (and not just to others' words), to seek common ground and to align behind new or different ideas. We design and lead processes to engage critical friends, stakeholders and even opponents in landscape analysis, idea generation and proposal development, implementation planning and feedback loops and evaluations of what's working and what should be improved.
---
Communication & Advocacy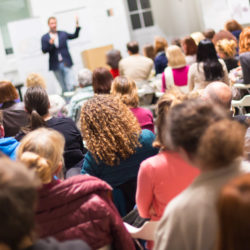 We help our clients develop proposals designed to make an impact—and we can help get the proposals enacted. We craft bold and effective messages to convey the importance of each issue and explain new policies with clear, concise words that resonate with everyone. We advise advocacy organizations on overall strategy, help them design campaign goals and activities, and identify promising practices and policies to pursue. Among our specialties: advocacy campaign planning and outreach; strategic communications planning; infographics, videos, PowerPoints, reports, white papers and policy briefs designed to explain, synthesize and persuade; social media content and website copy, design and development; and speeches, op-ed articles, talking points and other types of specialized writing.