Education First helps our partners clarify goals, identify opportunities and gaps, track success, and shape and execute plans that achieve results. We bring our knowledge of practice, policy, communications and public affairs to help clients align their vision, strategies, capacity and resources to make a difference in the education sector. We understand the local, state and national education reform landscape, and—since we've worked for policymakers, been grantmakers and led nonprofit organizations ourselves—understand the pressures education leaders face.
---
Strategy Development & Implementation Support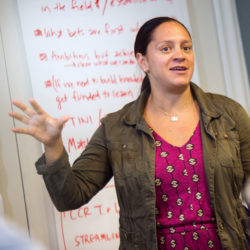 Our strategy services include organization incubation and launch, organization-wide and initiative-level strategic planning and business planning, landscape scans, feasibility studies, formative evaluation and implementation planning and support. We blend traditional strategic planning with education expertise and a custom approach that recognizes the different needs of start-ups (creating an organization from scratch), of maturing organizations that need a strategic refresh (revisiting, either in whole or in part, its strategic foundation and/or management) or when evidence of impact suggests the time is right to consider scale-up (planning for growth, replication or expansion of an existing school model, program initiative or organization). Together with our clients, we build custom roadmaps that recognize the fluid and dynamic landscape of public education.
Our clients will emerge from strategy engagements with:
Greater understanding of relevant education issues, competitors, allies and levers
A "theory of change" describing how the organization believes change will happen in public education and/or a "theory of action" that spells out the vision, mission, goals, strategies and outcomes for a school model, initiative, service offering, nonprofit organization, local or state education agency or foundation
Practical resource decisions and actions (in such areas as fundraising, budget, staffing and organization structure) to guide the organization's work
---
Grantmaking Strategy & Effectiveness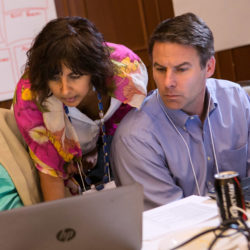 We're committed to helping philanthropy act as powerfully and effectively as possible to achieve the improvements we all want to see in our education systems. Effective grantmaking that actually makes an impact—by changing the lives of students—doesn't come easily. Even the largest foundations struggle with uneven and unpredictable grantee capacity, differing levels of system bureaucracy and ever-shifting political winds. Many members of our team have served as education grantmakers and understand well the unique challenges and opportunities of giving away money strategically and thoughtfully. We believe grantmaking in education yields results when funders are knowledgeable, disciplined, and focused, and when funders find ways to leverage their efforts.
We help funders:
Build knowledge of the problems to solve, by researching expert opinion, relevant policies and promising practices, understanding other funders' goals and strategies, and seeking out honest feedback about past approaches
Develop new grantmaking strategies and align on "logic models" that describe how specific actions lead to desired outcomes—to link philanthropic resources to results
Identify the most high-impact grantmaking opportunities that align with funders' goals, interests and resources
Monitor and evaluate the success of grant portfolios and strategies, by refining and sharpening an existing strategy already underway and/or helping funders assess their results and identify course correction and new approaches
---
Advice & Counsel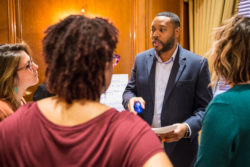 Change in education won't "stick" over time without smart policies, strong collaboration and the support of all stakeholders. Leaders who envision a brighter future for children need advice in deciding what course to chart, help assessing the risks and opportunities of different options and support to execute new ideas. Getting everyone on board with new ideas requires the ability to engage stakeholders meaningfully, not as an after-thought. We specialize in helping our clients address these complex challenges. We view all of our work through the lens of how to engage and persuade policymakers and educators in designing and supporting new solutions. As former policymakers, advocates, communications directors and reporters, we know how to lay out complicated topics in a simplified way, how to turn potentially bad news into an opportunity to present bold plans for change in the future, and how to design planning processes and meetings that engage all participants and accomplish the desired goals.
---