Anthony King

Director of Strategic Leadership and Inclusion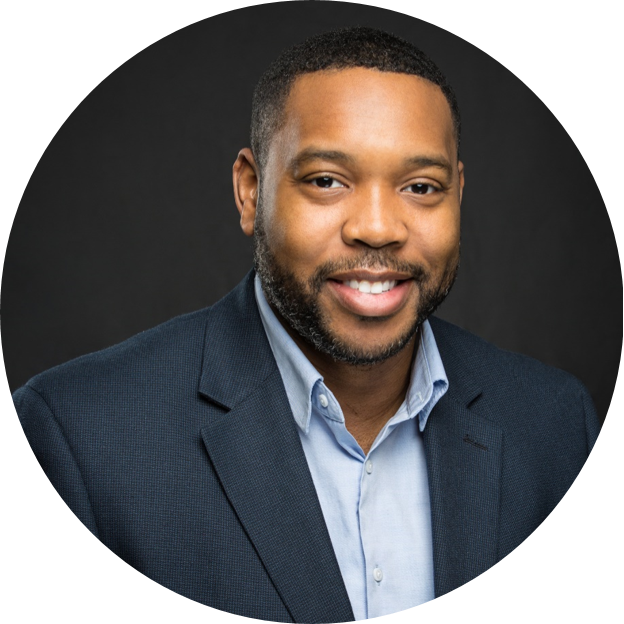 Email Anthony
Anthony is an experienced practitioner in K-12 public education. As the Director of Strategic Leadership and Inclusion, he brings a skill set and understanding of adult development theory and executive coaching. Anthony works to operationalize Education First's RIDE (Race, Inclusion, Diversity, Equity) agenda internally. This includes helping staff address implicit biases and understand the internal struggles that act as barriers to self-improvement which will allow equity to truly be a way of being at Education First.
Anthony grew up in a working-class neighborhood and attended a struggling school district for his K-12 career. Upon entering college Anthony noticed how his college preparation differed greatly from others, particularly how sub-par it was. This lack of preparation lead Anthony to becoming an educator himself. He taught third grade and served as an elementary principal in the Independence School District in Independence, Missouri. He has worked with the Department of Elementary and Secondary Education in Missouri to identify common strategies among high-poverty/high-performing schools across the state.
Anthony has earned his bachelor's and master's degree from the University of Missouri and his educational specialist's degree in K-8 administration from the University of Central Missouri. He is currently pursuing his doctorate in educational leadership from the Harvard Graduate School of Education. Anthony lives in Las Vegas, Nevada with his wife and two children where they enjoy playgrounds, swimming, and building complicated Lego® structures.
Anthony's expertise
Teaching and Learning Strategy
Academic and Non-Academic Supports for Students
Results-Driven Meetings and Facilitations
Educator Preparation, Strategic Hiring and Retention
Educator and Stakeholder Engagement
Recent clients
RIDE Agenda
W.K. Kellogg Foundation
Notable Recognitions
Teacher of the Year
Gordon Ambach Fellow
Anthony's following
Follow Anthony
Anthony likes



Zara and Anthony Jr. at the pool.




Easter at the park with Nicole.