Danyell Lewis

Collaborator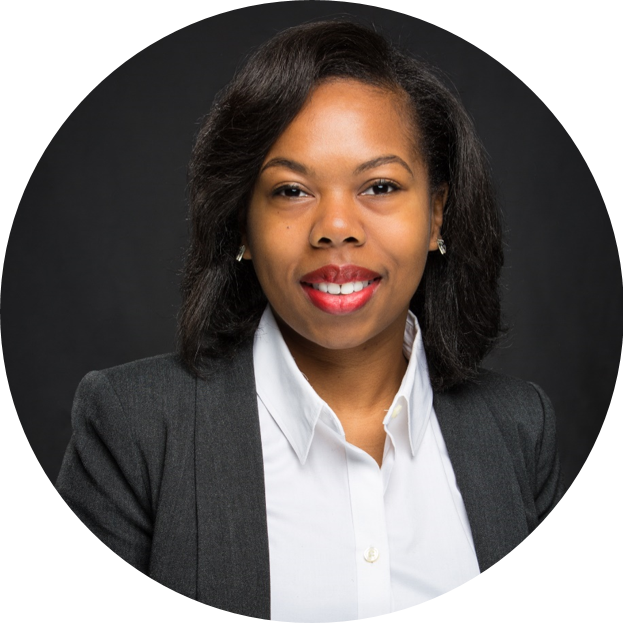 Email Danyell
Danyell brings facilitation, public policy and technical research expertise to deliver customized, equitable solutions to clients. She has designed and led learning agendas, learning sessions and professional learning communities for funders, educators, administrators, nonprofit leaders and colleagues. Danyell regularly leads discussions on race, diversity, equity and inclusion and how to apply those lenses to internal practices and client engagements. She is also trained in equitable systems design: using an equity lens to interrogate and redesign systems that disproportionately benefit the most privileged, and developing and testing solution prototypes. In addition, Danyell has developed stakeholder engagement guidance for education agencies and conducted large-scale efforts to capture stakeholder feedback. Her work conducting comprehensive landscape scans of teacher leadership, social and emotional learning, college access and school integration has informed philanthropic investment and nonprofit advocacy strategy.
Coming from a single-parent household, Danyell is deeply passionate about, and committed to, educational excellence, especially for children in low-income communities of color. As a proud urban public school graduate and first generation college student, she understands the value of a quality education. Ensuring that all students—whether rural, urban or suburban—have the opportunity to thrive is central to Danyell's professional and personal life.
Prior to Education First, Danyell helped establish and convene the Colorado Rural Education Collaborative at Battelle for Kids, and held policy research and analysis roles at Ohio State University, Institutional Research Consultants and Thomas B. Fordham Institute. She earned a Bachelor of Science in Psychology from University of Dayton and a Master of Public Administration from the John Glenn College of Public Affairs at Ohio State University. Danyell is a proud native of Dayton, OH. In her spare time, she enjoys spending time with her large family, visiting museums and searching for the best tacos.
Danyell's expertise
Adult Learning and Facilitation
Policy Analysis, Advocacy and Stakeholder Engagement
Race, Inclusion, Diversity and Equity
Social and Emotional Learning
Storytelling and Writing
Teacher Leadership
Recent clients
Council of Chief State School Officers
Funder's Collaborative for Innovative Measurement
Greater Texas Foundation
NoVo Foundation
Sobrato Policy Partners
Wallace Foundation
Danyell's following
Follow Danyell
Danyell likes



Exploring new places, like the Dolomite Mountains (Aviano, PN, Italy) on horseback




Places with great books, art, food and positive culture like Busboys and Poets (DC)