Kenny Smith

Consultant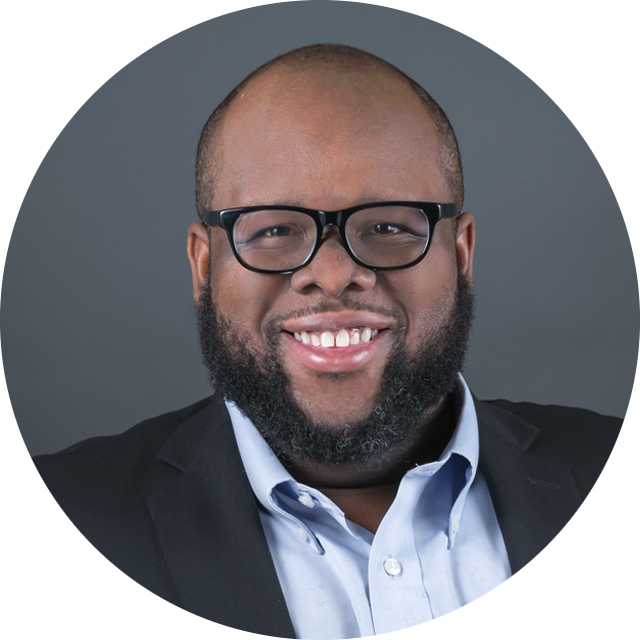 Email Kenny
Kenny Smith joined Education First as a Consultant in September 2018, and brings extensive experience from across the P20 education spectrum. Before joining Education First, Kenny served as the Director of Partnerships in the University of Colorado Boulder's College of Engineering and Applied Science, where he was responsible for College-wide partnership development and outreach aimed at increasing the enrollment of and matriculation rates for students of color and women. At Education First, Kenny supports education agencies and foundations plan and execute strategic initiatives designed to improve student outcomes.
Kenny has spent his entire professional career working to ensure public education systems meet the needs of the children and families relying on them, and believes that all education systems are unique and have distinct challenges that require customized solutions. He is passionate about strategic planning and empowering leaders to be change agents. His professional experience includes time at the Colorado Charter School Institute where he collaborated with school leaders and led continuous improvement planning efforts for its portfolio of schools. Kenny has also led large-scale policy implementation projects in Denver Public Schools and the Colorado Department of Education, supporting educator transitions to new standards, assessments, and teacher evaluation systems. Kenny began his professional career in Chicago Public Schools, where he supported educators during the district's No Child Left Behind audit.
A Chicago native, Kenny earned his B.A. in Sociology and M.Ed. in Education Policy from the University of Virginia and his M.B.A. from the University of Colorado Boulder. Kenny resides in Denver, CO and enjoys fishing, reading presidential biographies and watching sports in his spare time.
Kenny's expertise
Assessments for Learning & Accountability
Quality School Options & Governance
Strategy Development and Implementation Support
Communities of Practice & Working Groups
Educator & Stakeholder Engagement
Recent clients
Chicago International Charter School
Top Three Places Traveled
Berlin
Montreal
Four Corners Region in Colorado
Kenny likes



Returning to my alma mater, the University of Virginia




Spending time with my mom