Lisa Towne

Principal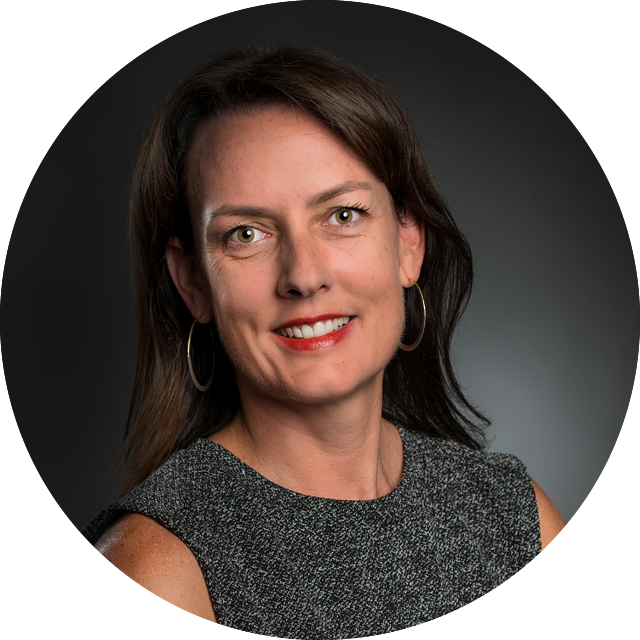 Email Lisa
During her six years at Education First, Lisa Towne has worked with states, districts, foundations and advocacy organizations to help improve Common Core implementation and make grantmaking more effective. She has served as Principal, Research Director and Director of Organizational Knowledge.
Lisa is driven by a belief that America's schools are the lynchpin of our democracy, and that every single child deserves and needs an excellent education. She started her career crunching numbers because she was good at math, and eventually found her way to public policy school where she realized she could apply her quant skills to helping kids get the same opportunities she had to succeed.
Prior to joining Education First, Lisa worked at the National Academy of Sciences, White House Office of Science and Technology Policy and the U.S. Department of Education. She also taught quantitative methods at Georgetown and Johns Hopkins. More recently, Lisa served on the board of the Portland Village Charter School.
Lisa earned her master's degree from Georgetown and her bachelor's from the University of Vermont. She resides in Portland, Oregon, and has two school-aged sons. She loves Portland and her kids, so that works out.
Lisa's expertise
Knowledge Management
Research
Writing
Assessments for Learning
Grantmaking Strategy & Effectiveness
Recent clients
Achieve
Bill & Melinda Gates Foundation
Chalkboard Project
Thomas B. Fordham Institute
William & Flora Hewlett Foundation
Lisa's Notable Recognitions
Presidential Management Fellow
Georgetown Public Policy Institute Outstanding Faculty Member
Windham Cooperative Kindergarten Diploma (Bachelor of Rhymes)
Lisa likes



I'm a card-carrying member of the Red Sox Nation.




Exploring the beautiful Pacific Northwest—where else can you jump into snowmelt from an 11,000+ foot peak at the bottom of a waterfall? (Yes, it was cold. And yes, my shoes were really soggy on the hike back out.)