Partnering on Prep

A Toolkit for Building Strong District-Teacher Preparation Program Partnerships
In 2016, with the support of the Joyce Foundation, Education First released Ensuring High-Quality Teacher Talent, which made the case for strong, bold district-teacher preparation partnerships and provided 10 recommendations for building them. The report was favorably received, and was shared and used widely by districts, teacher preparation programs, states and foundations, among others.
Since the report's release, we've seen partnerships flourish nationwide. States have begun to require and incentivize partnership work. Districts and teacher preparation programs – several of which we have been working closely with – are implementing the recommendations, and funders are investing in partnership models. And as these partnerships have progressed, partners have shared that they want to learn from one another in new ways.
This toolkit seeks to do just that. It digs deeply into each of the 10 recommendations from the original report, highlighting the work of new partnerships, articulating specific steps partners can take, and providing tools and artifacts developed by partners to support their work. The toolkit is designed primarily for districts and teacher preparation programs who want to launch new partnerships or partner more effectively with one another, but we encourage use by states, funders, technical assistance providers and others looking to strengthen teacher preparation pipelines.
We have also prepared a website to go along with the report, which you can access here.
Read the full publication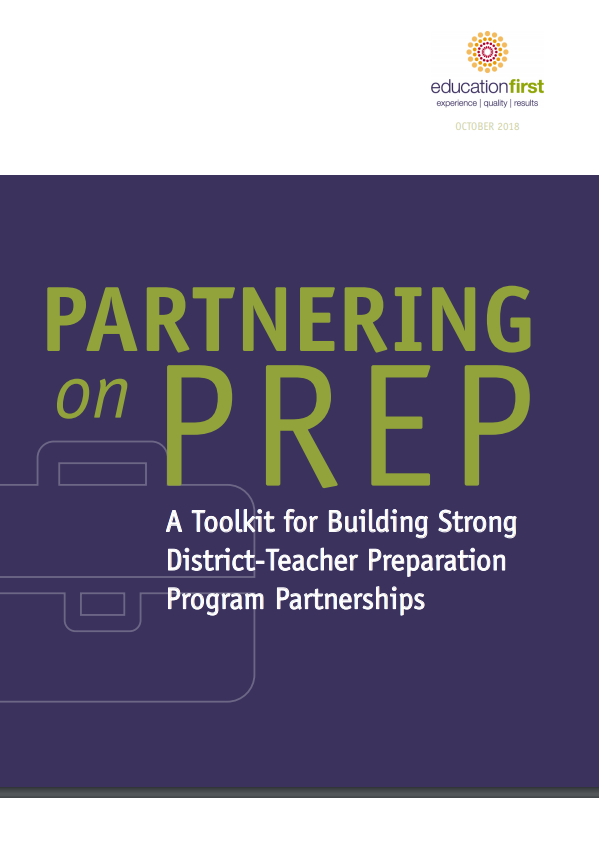 Download >
Browse similar resources:
You might also be interested in:
Sorry there are no other related publications or posts that match that topic.