Rashidah Lopez Morgan

Principal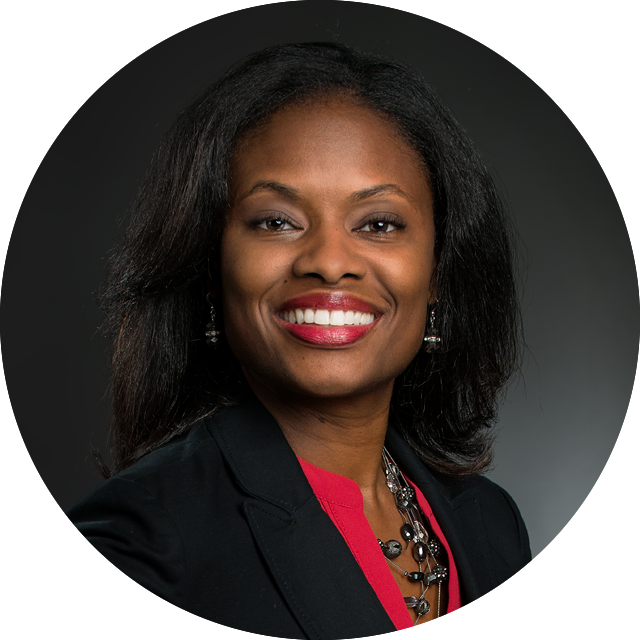 Email Rashidah
Rashidah Lopez Morgan works with K-12 education leaders to create and implement organizational strategies and talent management solutions that meet the needs of all students. She has worked with many state and local education agencies, including Achievement School District in Tennessee, Denver Public Schools and the New York State Department of Education, and she also has worked with the Bill and Melinda Gates Foundation and the Hewlett Foundation.
Rashidah credits a quality education with positively impacting the trajectory of her life and she holds this hope for every child in America. She focused her career on improving the conditions of K-12 education when she began to observe alarming statistics on the academic success of children of color. Prior to Education First, Rashidah worked for Charlotte-Mecklenburg Schools, as a Broad Resident, where she led talent management and principal pipeline initiatives. She also worked at Wells Fargo, Microsoft, American Express and Accenture.
Rashidah obtained her BA in Psychology at Spelman College in Atlanta, Georgia and her MBA in Marketing/Strategy at University of Michigan Ross School of Business in Ann Arbor, Michigan. She resides in Charlotte, North Carolina. She enjoys salsa dancing, karaoke and great stories.
Rashidah's expertise
Educator Preparation, Strategic Hiring & Retention
Educator Support, Development & Evaluation
Teacher Leadership, Teacher Voice & Career Pathways
Strategy Development and Implementation Support
Planning and Problem Solving for Successful Implementation
Recent clients
The U.S. Department of Education (Equity Plans and Race to the Top District Support)
Texas Opportunity Culture (in partnership with Public Impact)
The Hill Center (Strategic Planning)
The Hewlett Foundation (Deeper Learning Grantees Annual Convening)
Rashidah's Volunteer Affiliations
Advisory board member- Citizen Schools North Carolina
Parent advisory committee member-First Presbyterian Church Child Development Center
Rashidah likes



The Morgans at preschool graduation.




The Morgans on vacation.